Setup and management of Google Shopping ads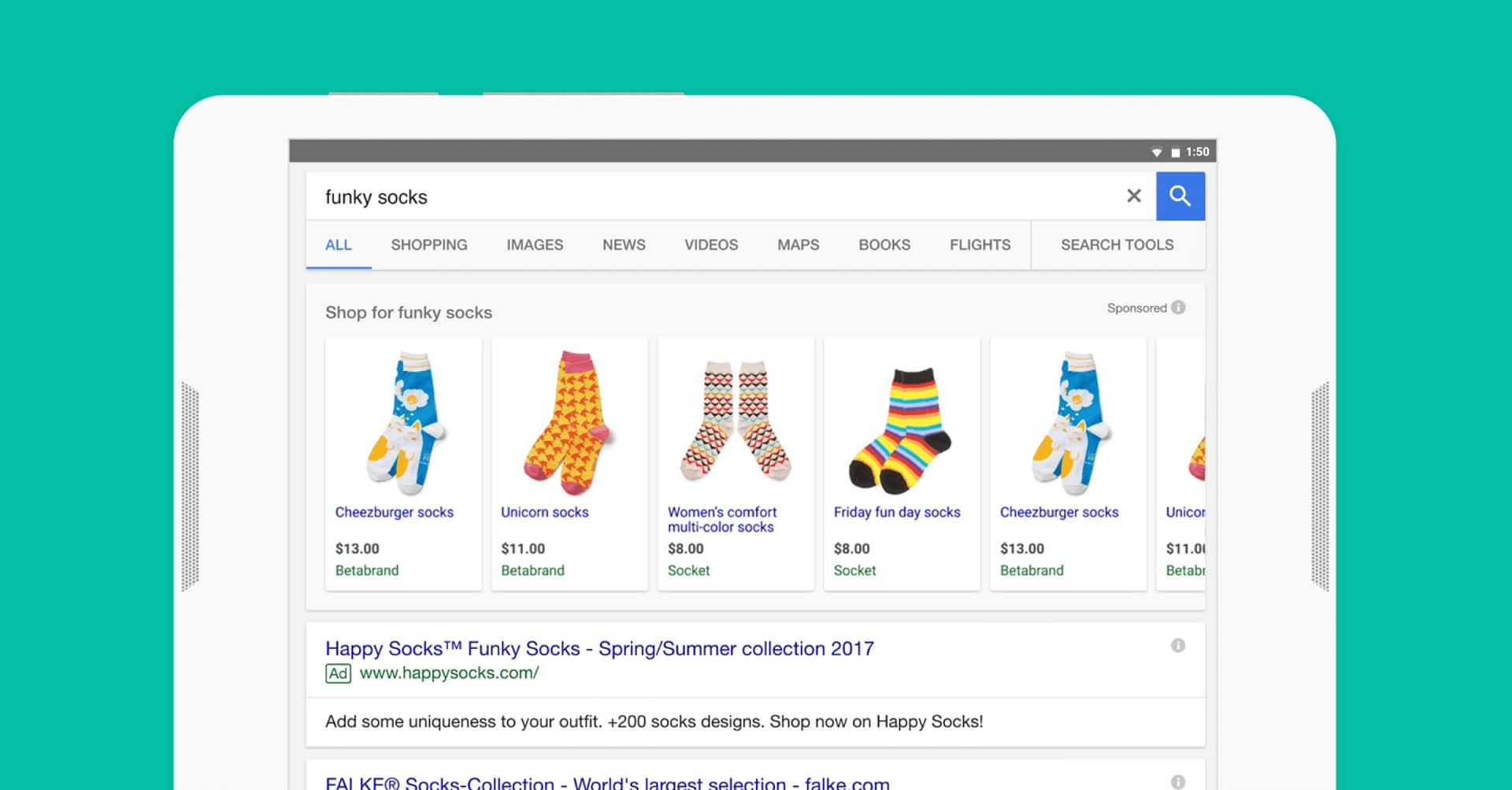 Google Shopping Ads Agency
What is Google Shopping?
Have you been dreaming of a digital marketing strategy with low cost-per-click, high click-through rates, and unrivalled efficacy? Driving conversions and sales to your E-Commerce store is easier than ever with a dynamic marketing campaign backing you up – and it's called Google Shopping.
Google Shopping campaigns have now landed in Middle EAST. The region's population is more tech-savvy than ever – and to them, nothing beats the convenience and accessibility of online shopping. 99% of Middle East's residents aged 16 – 44 log on daily, and 92% of the 55+ age group do the same.
Web saturation figures that immense mean now is the best time to create Google Shopping ads. Expert campaign management by the Qemy team means you'll see your products advertised on the Shopping tab and on top of Google's first page – fast.
How Do Google shopping ads Work?
Shopping ads comprise over 85% of pay-per-click (PPC) clicks online. It's easy to see why: These ads are simultaneously visually appealing, informative and engaging. Customers get a detailed snapshot of your products, their prices, shipping information and more – all in one window within Google.
Using the combined power of Search Ads and Merchant Center, Shopping gives your brand unmatched exposure on Google's world-leading search engine. In E-Commerce, more exposure means more sales – an agile Shopping campaign can augment sales and revenue to unprecedented levels.
Google Shopping boosts more than just ROI. Your brand recognition will skyrocket along with those sales figures. How? The Shopping tab often showcases brands not found on the first page. This gives you the opportunity to lift your standings against the competition with exceptional speed and effectiveness.
How to implement Google Shopping ads?
Starting with creating your site's personalized product feed, our team takes care of every aspect of your Shopping campaign. We go into the depths of your product pages to give them the 5-star treatment, optimizing them from the front and back-ends for the highest level of visibility to Google.
listed on the exclusive Shopping tab. Like Search Ads, Shopping ads show up when keywords relevant to your goods are entered into Google. The Qemy team are seasoned professionals when it comes to devising the perfect ad groups that get your products ranking.
The team at Qemy understand the formula to executing the most potent Google Shopping campaign. We leverage our years of experience and scientific methods to get you the best-value keyword bids, lowest cost-per-click, and the biggest profit margin.