Setup and management of Google Remarketing
Google Remarketing Ads Agency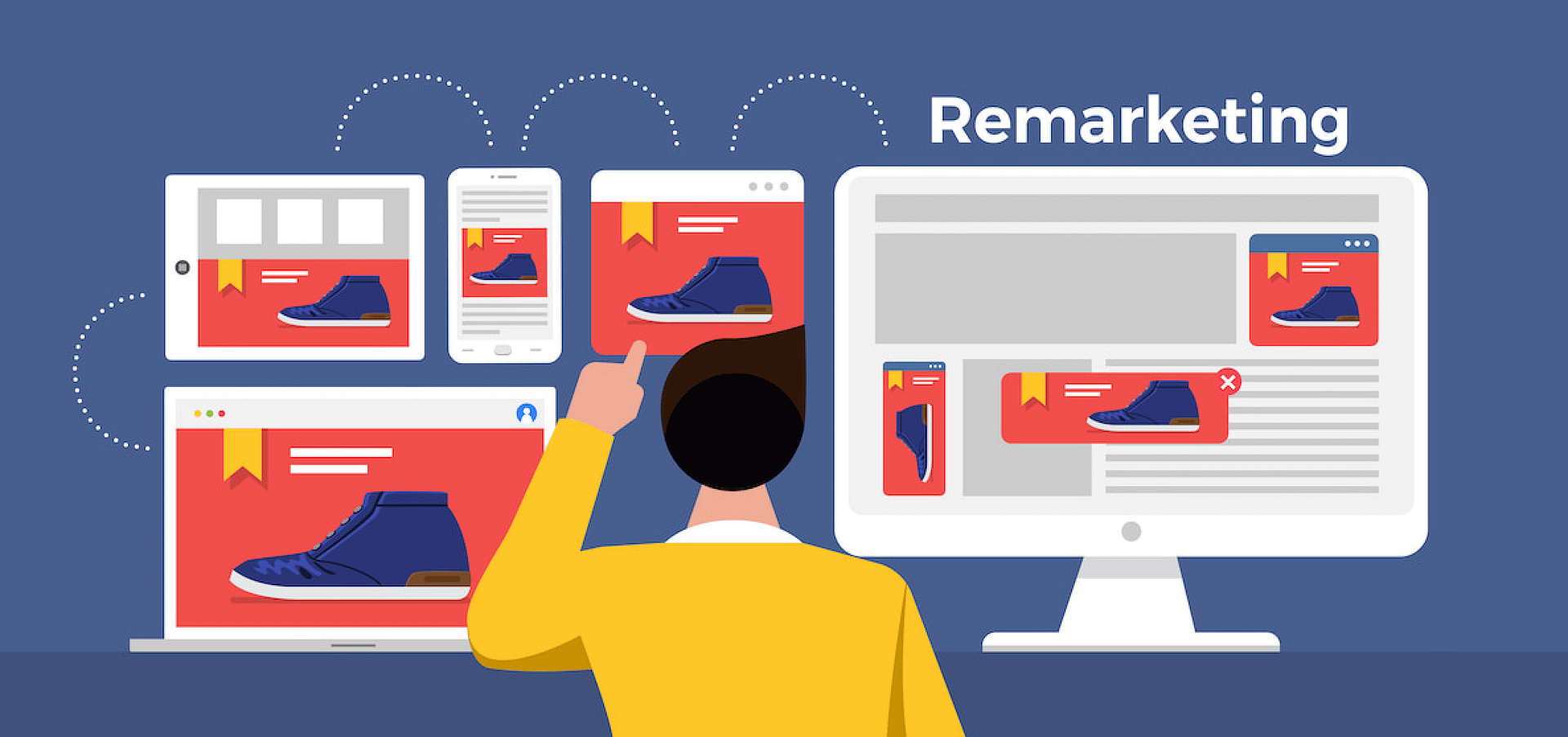 What is Google Remarketing?
Have you noticed ads that follow you around the internet? That's remarketing at work. This powerful tool keeps you connected with your target market after they've left your site. For example, if a potential customer abandons their shopping cart, viewed products appear in banners on external sites as they browse the web.
Falling under the pay-per-click (PPC) umbrella, remarketing keeps your product at the forefront of visitors' minds, enticing them to come back for more. What if everyone who bounced off your page saw an ad that changed their mind? There are reports of online businesses experiencing ROI boosts of up to an unimaginable 1,300% with remarketing – that could be you!
How Does Google Remarketing Help You?
Formerly in the Google AdWords family, Remarketing provides a one-of-a-kind opportunity to win back customers at an extremely low cost-per-click (CPC). With unrivalled potency, this tactic can deliver up to 60% more conversions to your business' website.
Remarketing hacks the customer journey. Normally, it can take the average visitor up to 7 interactions on your site before they become a client or customer. Remarketing shortens that gap between their first click and your checkout with personalized, on-brand communications based on the products they interacted with.
Consider the buyer's journey: It starts with browsing, moves onto considering the options, and ends in a decision. If they decide not to buy, that's where remarketing comes in! Conversions increase over time with remarketing – with each view your ad receives, the chance they'll buy rises further upwards.
Enhance Brand Exposure with Google Remarketing Ads
Get full control over where, when and how often your ads are displayed to customers who don't convert on their first visit. Tempt them back onto your product pages and into your checkout more with each ad view, using hyper-targeted branded communications showcasing the best of your products.
The nature of remarketing means that even after visitors leave your site, your products stay on their mind – and on their screen. Remarketing strategies we implement are based on creating strategically placed ads in tandem with you, featuring irresistible offers to bring visitors back to your online store.
Well-crafted remarketing campaigns are highly targeted, offering valuable information to searchers when they need to see it most. Remarketing allows you access to the Google Display Network (GDN) to show previous visitors what they missed out on. The GDN reaches 90% of internet users worldwide, guaranteeing your ads' reach.