Setup and management of Google Display Ads
Google Display Ads Agency in Dubai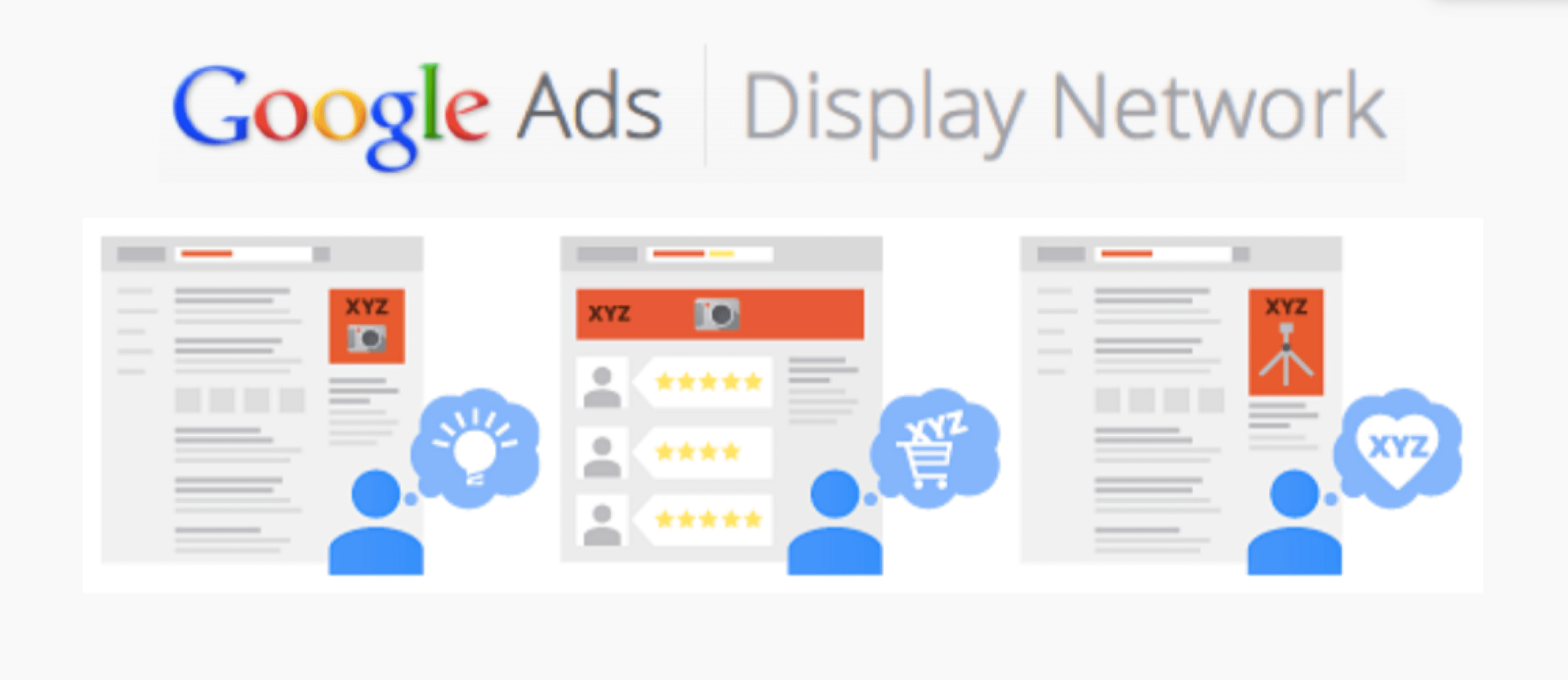 Why is Google Display Ads important?
No business would turn down the chance to have their ads displayed to 90% of web users worldwide. There's only one network online that gives your business that level of reach: The Google Display Network (GDN).
Ads on the GDN are big, visually pleasing and strategically placed. If you want to build brand awareness, Display Advertising is the best way to do it. With the web's most comprehensive audience targeting systems, you can familiarize potential customers with your brand while they browse.
Target Your Audience with Display Ads
Google Display advertising lets you target audiences with versatility and laser-point precision. In addition to the popular and effective keyword-based selection, you can build Display ads to show up according to a huge range of criteria. From age, to gender, location and even their interests – you can hone your audience targeting down to a fine point.
As if that weren't enough, Display Advertising facilitates one of the most compelling techniques in digital marketing today: Remarketing. That's right – those ads following you around the internet after you leave a site are brought to you by the GDN. Display ads can take many forms, making it the perfect agile solution for businesses with a multifaceted approach to advertising.
Put Your Business On Display
Our years of industry experience means we understand what works, and what doesn't. Although Display ads are mostly aimed at attracting customers before buying crosses their minds, they can be optimized to convert visitors from curious clickers to dedicated customers. We know how to make that happen for you.
While Display Advertising is primarily associated with static images in banners, there's much more to it. The GDN supports multiple formats, from video to text-based and rich media ads. No matter how you want your brand's message shared, the display network has got you covered. Display Advertising management by Qemy goes beyond just putting your ads online: We make sure they achieve something tangible for your business. We set our sights toward your business' future, and a multi-format GDN strategy could make that future even brighter.