Setup and management of Triggered Emails
What are Triggered Emails?
Triggered emails, also known as behavioral emails, are those sent automatically based on pre-defined events or conditions met by an individual through certain behaviors, actions, or other signals such as Website visit, Product visit, Add to cart, Purchase, etc…
Triggered Emails are managed as part of the overall Customer journey within the Email marketing platform of your choice (Constant Contact, SendinBlue, Drip, ConvertKit, AWeber, GetResponse, Mailchimp) or a 360 degrees marketing provider including more features such as (Salesforce Marketing cloud, Marketo, Hubspot, etc..)
Why are Triggered Emails important?
Because Emails is the number one communication tool between businesses and customers
Because Triggered Emails are specific to each users needs and experience and increase the acquisition rate by up to 15%
Marketing Automation Dubai
Setup and management of Email Newsletters
Email Marketing Agency Dubai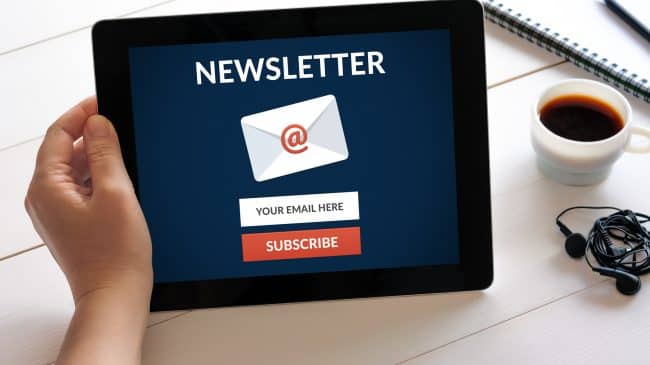 What are Email Newsletters?
Emails Newsletters are one of the most common used marketing tools to reach out to users daily, weekly or monthly
Emails Newsletters are informative and general less tailored to customers than Triggered Emails
Why are Email Newsletters important?
Because Emails Newsletters keep up to date all opt-in users of the latest news and offers from your business. They are mainly used to share offers and new arrivals.
Because Emails Newsletters are sent in bulk and have a mass reach that can generate a very high income when the offer ticks the customers' needs.
Want to know more about our Email Marketing Services?