E-commerce Development Dubai
At Qemy, we've been designing, developing and marketing websites since our early beginnings. Web development is in our DNA. We've helped our clients create unique online experiences, from simple one-page portfolios to complex custom web applications. In that time, technologies have changed, but our attention to detail hasn't. As a development agency, we don't just bring websites to life, we continue to manage, monitor and maintain our client's web presence to ensure they are always online.
Ecommerce Development Services
Our extensive knowledge of established and emerging technologies has helped us develop a client-first approach to all our development projects. We will work with you to identify the unique challenges your business faces and to discuss exactly what you want from your website or mobile application.
We will outline a project specification which details exactly what we will deliver, how we will deliver it, and when. We work with a number of leading content management systems and platforms such as Magento and WordPress or if required we can turn our hand to bespoke custom solutions. As part of our continuous service we will help train and support your staff post launch to ensure you get the maximum value from your development project.
We are experts at delivering WordPress, Bespoke and Magento solutions. To be honest we can almost turn our hands to any platform and programming language, thanks to our development team.
Ecommerce Development Agency Dubai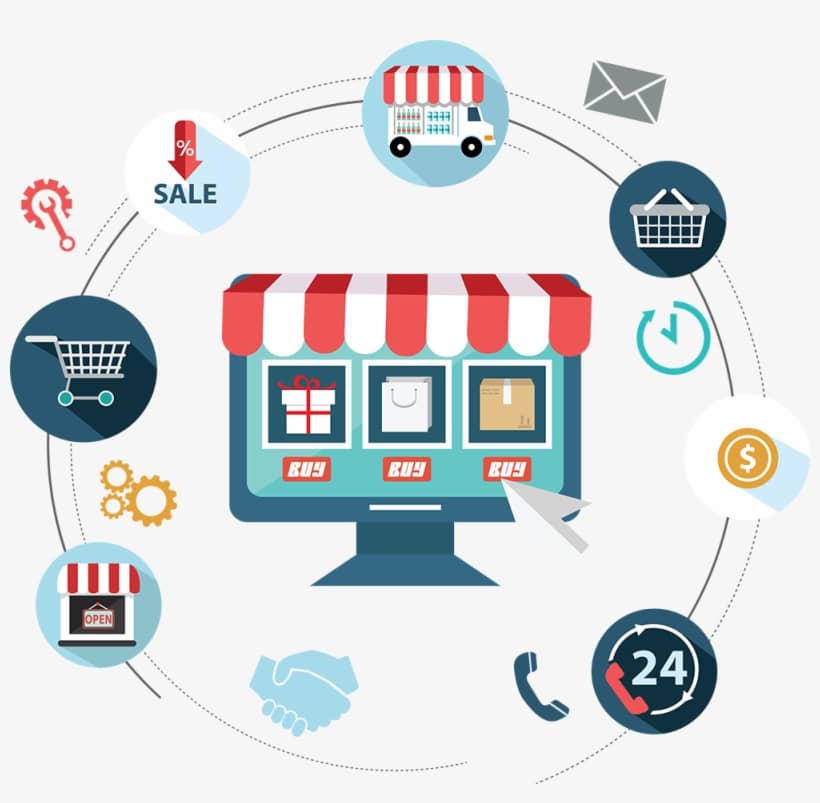 Website & Web Application in Dubai
Whatever service your business provides, it's likely your customers and clients are searching for it online. From simple and attractive websites, through to bespoke content management systems, our team will create a website that compliments your brand. We also created custom CMS solutions and adapting popular 'out of the box' technology like Magento and WordPress. Our technical know-how can find a solution to your challenges, whether it's a brand-new project or a much-needed overhaul of an existing website.

We design every website with a user first approach, to ensure your customers enjoy an excellent user experience.
E-commerce Agency
Ecommerce websites have one task at their core. Convert visitors to customers. Online shoppers have come to expect a great deal from their online experience, and a poorly designed ecommerce website will fail to work if it does not meet expectations. At Qemy we will represent your brand, create an engaging user experience and ensure every ecommerce website behaves just as your customer wants it to.

We consider your customer's journey and integrate our designs and development with cost efficient marketing solutions.
E-commerce Business Systems
E-commerce Business Systems and portals power the most efficient businesses, but only when done right. Sometimes it takes an outsider's view to streamline a business and that's exactly what we do for you. From developing a completely bespoke solution to adapting existing software solutions that don't quite tick the box. We deliver stable, commercially focused solutions that improve your business efficiency. We've worked with some of Europe's biggest brands to develop custom systems that have revolutionized the workplace, and we are so proud of our work.
Mobile Applications for e-commerce
The rise of smartphones and tablets has been one of the biggest technological revolutions in the last decade, 80% of internet users now own a smartphone. At Qemy we take a mobile first approach to website design and development, ensuring your presence online is seamless across all the devices your customers are using. If you need to move to a dedicated mobile solution, we can help.
Ecommerce Hosting & Ongoing Support
Our business is constantly changing, and so should your online presence. As your business grows, your website needs to keep up. From handling more traffic to adding extra layers of security, keeping on top of a website can be a full-time job. This is why alongside developing and designing websites we offer continuous support to ensure everything runs smoothly.
Contact us to know more about our Ecommerce Development Services