Design is at the heart of everything we do. As a digital design agency, we love to create compelling visual communication that propels people into action. Whether its eye-catching branding, pitch perfect printed documentation, or website design this is all done with the user in mind. Qemy has been helping businesses clearly and concisely get their message across for over 12 years.
Design Services for E-commerce Dubai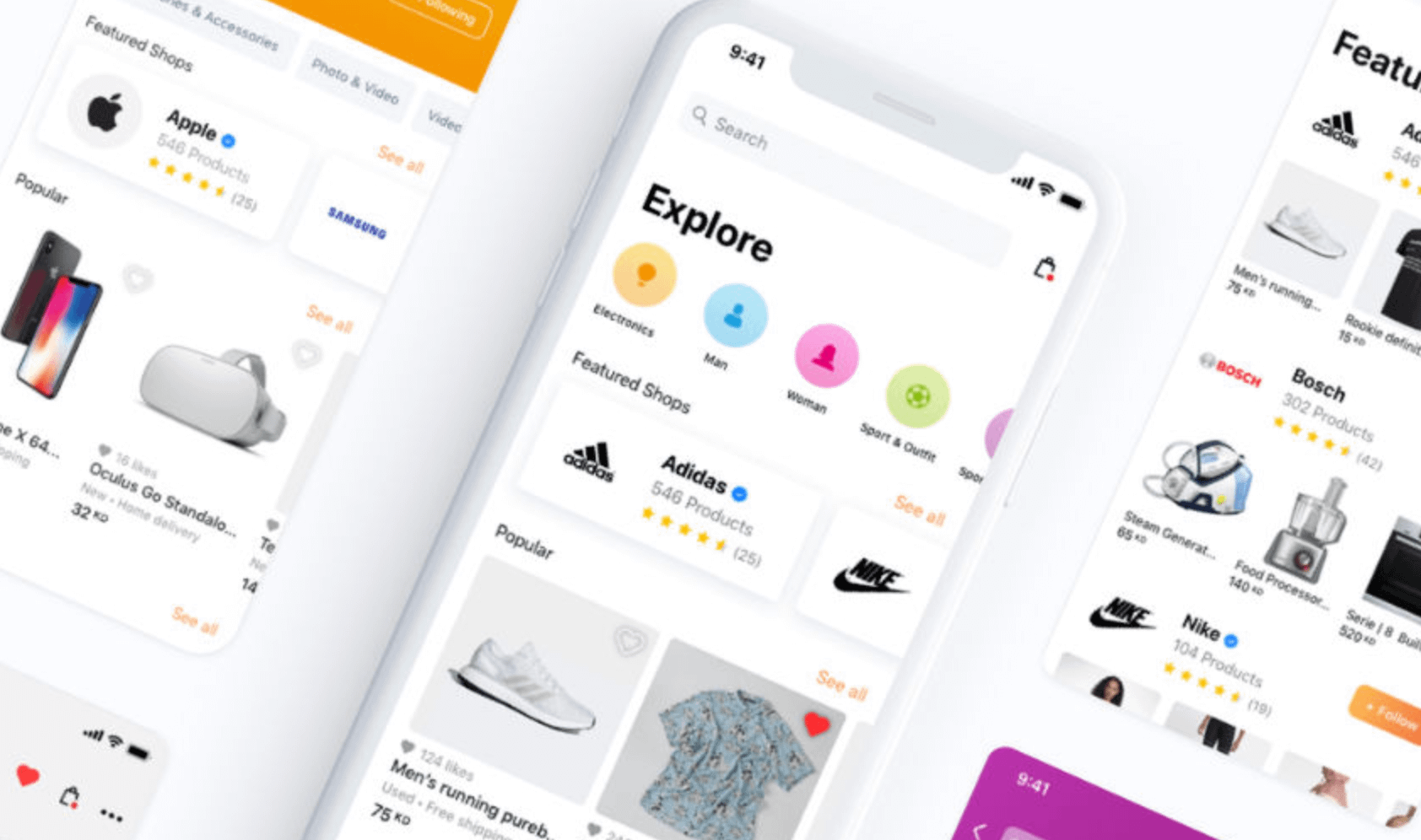 We can turn our experience and expertise to all areas of design. We're experts at creating or updating branding, which is why we have a long list of clients who we have worked with for many years. We take a design led approach to all our design projects, ensuring the user is catered for first. We can turn our hand to printed materials, packaging design and even product photography.
We know how to communicate your business visually, ensuring the message is consistent both online and in the real world. Most importantly, we work to your budget, and use our knowledge and experience to ensure we deliver your product on time.
Branding & Identity
We love building brands. From capturing the essence of what a business does, to creating a set of tools to communicate that message clearly, the process of branding is the cornerstone of success. At Qemy we have a solid understanding of what is needed to convey your business identity through brand experience.
Your logo and branding is usually the first form of communication you have with your customers, so it needs to be clear, concise, and memorable. It's often said that the best design is invisible. This means your logo and branding should explain everything your business is about without explaining it, regardless of the industry you work in.
Design for Ecommerce
Mastering design is like mastering a language. Good graphic design plays a critical part in building a relationship with your audience, whether it's through a logo, or a website or online marketing. At Qemy we've spent years mastering the fundamental aspects of design and using them to create materials that make our clients say ``wow!``
We understand the psychology of colour, the meaning of shapes, and the power of typography. We know what makes your customers tick, and how to create visual cues to draw on. From corporate to playful, storytelling, we can leverage your brand's value and build high quality graphic assets that help you sell more.
UI/UX Web
Building a great website means building a great experience for your users. Website design should be optimized around the needs of your users, because if they can't get your website to do what they want, it's unlikely they'll become a customer.
Whether you are a new business needing a small corporate brochure site, or an established e-commerce business looking to improve the performance of your online store, Qemy has extensive experience in building stunning websites with user experience at the core. We're constantly tweaking our approach to web and mobile design to meet the needs of users, whether that's building a website to be used on mobile devices, or creating bespoke App Design to solve problems unique to your business.
Interest in our Design Services for Ecommerce? Contact us