Setup and management of Bing Ads
Bing Ads Agency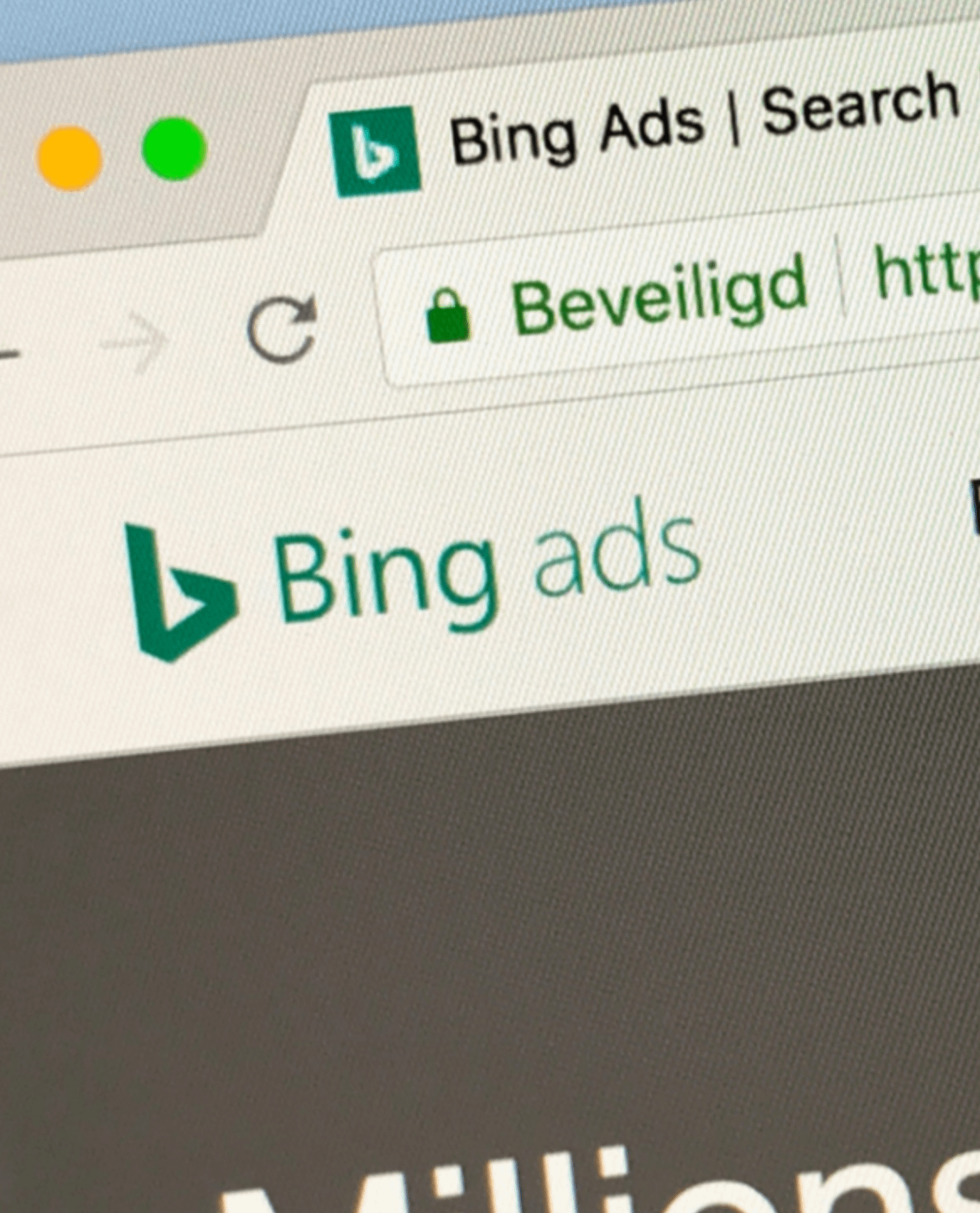 How to Supercharge your PPC strategy with Bing Ads?
Aside Bing Ads, all of us who have tried to grow a brand know the struggle of growing an audience. To effectively spread awareness in the digital world, you need to take advantage of every suitable marketing channel out there.
Most of us know that Google is the big player when it comes to PPC marketing. Fewer know that Bing Ads provide a valuable source of marketing exposure. Coming in at second, they are all too often neglected by digital marketing agencies and businesses alike.
Take advantage of every marketing channel available
Far too many people see Google's market share and then call it a day. While it's true they control the vast majority of the market, other search engines like Bing should not be ignored. Each month, 5 billion searches are made on Bing by a total of 133 million people.
Bing ads aren't too dissimilar to Google ads, in case you thought it would take ages to learn a new system. On top of this, they cost less per click, have higher click-through rates and are displayed across multiple search engines.
Combine that with a team that knows their way around digital marketing and you've got yourself a clear path to beating your competitors. More traffic, leads and sales await those who know their way around PPC marketing like a pro.
Give your competitors a run for their money by using Bing ads
The internet has changed the way we all do business. Customers have a much easier time finding what they need, and businesses have a far bigger platform to advertise their products and services. But with this comes heightened competition. People like us must give it all we have and take advantage of platforms like Bing advertising to thrive in the Middle East's ruthless economy.
Rather than putting all your eggs in one basket with a single marketing strategy, we have found that the best results are achieved with a more diverse campaign. Bing ads are a great way to maximize your return on investment. Work with our team of specialists to unlock their full potential - all whilst saving your precious time for problems that require your direct attention.
Maximize your return on investment with a team that lives and breathes PPC
Here at Qemy, we're well versed on what works and what doesn't work for different industries. When it comes to digital marketing, there is no one-size-fits-all solution.
So to give your business the best chance to grow, we will get to know your brand, its goals and ambitions as well as its unique selling points in order to craft a unique and promising digital marketing strategy that includes Bing advertising.
But we don't stop there.
Whatever the campaign you have with us, whether it be SEO, Bing advertising or anything else, we're committed to providing you with high quality leads that are more likely to drive sales and have a real impact. At the end of the day, the growth and success of your business is what we truly strive for.
Get in touch with us and partner with one of Middle East's leading digital marketing